IT Consulting & On Demand Services
Budget-friendly IT Outsourcing and IT Consulting in San Diego County, Carlsbad, and Rancho Bernardo
Does it seem you're constantly dealing with technology that's stealing your valuable time? With the dedicated support from our staff of highly skilled professionals, you can stop worrying about what might go wrong with your technology.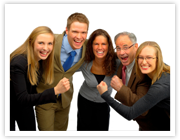 With sdBOStechs as your teammate in IT Support, you get:
Your own team of IT experts working for you - expert support whenever you need it
Customized support - only pay for what you need, when you need it
Rapid service and support - get back to business as quickly as possible
Higher profit margins - with access to more advanced IT
Whether your business needs computer repair, help desk support, system and software upgrades, or managed services for your network, we've got you covered.
Technology should be your friend, not your adversary. If you're sick and tired of the frustration over dealing with technology, our IT help experts can give you the break your business needs.
---
Areas Covered
We provide a range of Computer Support, Network Services and IT Consulting and San Diego, San Diego County, Carmel Valley, Del Mar, Carlsbad, Rancho Santa Fe, Encinitas, Rancho Bernardo, El Cajon, Lakeside, La Mesa, Sorrento Valley, Mira Mesa, Miramar, UTC, La Jolla, Santee, Mission Valley, Mission Bay, Clairemont, Clairemont Mesa and Kearny Mesa.
Local experts who can visit on-site: San Diego County Computer Support, Carlsbad Network Services, El Cajon Backup and Data Recovery, San Diego County IT Consulting, Carlsbad Cloud Services, El Cajon Virtualization and San Diego County Web Hosting.